The Non-Violence Project Foundation, antimobbnings organisationen GoSpeakUp, PFO Tech och A Million Minds verkar alla för ökad trygghet världen över.
Nu skapar de Action For Society – ett globalt trygghetsinitiativ tillsammans med medborgare, företag,skolor och kommuner.
Med statligt stöd från Vinnova på två miljoner kronor under 2020, genomförs nu utveckling av en digital trygghetstjänst samt ett pilotprojekt i Hökarängen, Stockholm, i samarbete med Hökarängens Stadsdelsråd.
Alltför många känner en oro inför att röra sig i det offentliga rummet. 28 % känner sig otrygga i sin närmiljö och bland kvinnor är siffran hela 36% bara i Sverige. Nästan varannan ung kvinna i åldern 20-24 år har, mycket eller ganska ofta, tagit en annan väg på grund av oro för brott, jämfört med 14 procent av männen i motsvarande åldersgrupp*.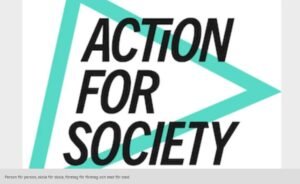 Projektledare Kristin Nenzén utvecklar:
"Det finns en oro, men också stor vilja och en kraft i samhället, både bland unga och vuxna, att agera för ökad trygghet. Action For Society handlar om att ta tillvara den kraften och tillsammans bidra till att öka tryggheten för fler.
Person för person, skola för skola, företag för företag och stad för stad. Det här är ett initiativ i förebyggande syfte där vi alla kan hjälpas åt"
6 av 10 är intresserade av förebyggande trygghetsapp enligt Novus SverigePanel. **
Av dessa är det över 90% som är intresserade av att rapportera in händelser, 87 % är intresserade av att få hjälp av någon i närheten, 86 % av att läsa om initiativ, 66 % om att tipsa om trygghetsförslag och 53 % att se en karta med andra användare i området.
Action For Society är en förebyggande trygghetstjänst och är gratis för alla medborgare. Genom att ladda ner appen är man med och skapar tryggare områden för varandra på en gemensam karta i mobilen. Ju fler i ett visst område, desto kraftfullare. I tjänsten kommer man bl.a. kunna se information om trygghetsinitiativ och aktiviteter där man bor och verkar, rapportera in händelser, be om hjälp eller tipsa om förslag som skulle kunna öka tryggheten.
Alla händelser bidrar till en gemensam trygghetsdatabas där skolor, arbetsgivare och kommun kan se statistik, agera på händelser och planera fler förebyggande åtgärder. Bland annat genom utvalda utbildningsprogram baserade på The Non-Violence Project Foundations metoder för att inspirera, motivera och engagera människor utan våld. Utvalt kunskapsmaterial finns också tillgängligt för alla användare i appen.
Att med teknikens hjälp stärka förtroendet mellan medborgare, myndigheter och offentlig sektor är också vad Vinnova-projektet syftar till. Medgrundaren Rolf Skjöldebrand säger:
"Rätt använt är teknik en fantastisk brygga som för människor tillsammans. Framför allt när det ger dig, mig och alla andra möjlighet att ta del av en större rörelse. Det är vad Action For Society handlar om. Och vi börjar i Hökarängen"