Idag meddelar TikTok att man inrättar sitt första regionala Fusion Centre i Dublin, Irland.
Det är plattformens skyldighet att skydda sina användares data och TikTok arbetar kontinuerligt för att stärka den globala säkerheten.
Dublin-centret kommer att förbättra möjligheten att upptäcka hot på plattformen. Etablerandet av denna högt specialiserade funktion är ett ytterligare tecken på plattformens pågående investering i Europa.
Idag tillkännager TikTok inrättandet av deras första regionala Fusion Centre i Europa. Som en del av det ständiga arbetet för att stärka säkerheten på plattformen, har TikTok byggt ett övervaknings-, respons- och utredningscenter för att upptäcka och reagera på kritiska incidenter i realtid. Denna globala säkerhetsfunktion leds från USA och ett center i Washington DC.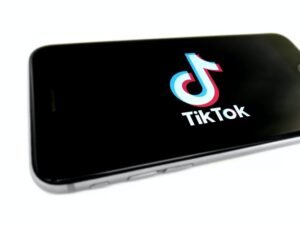 – Vårt communitys säkerhet är av högsta prioritet och vår globala säkerhetsorganisation arbetar utifrån ett "follow the sun"-tillvägagångsätt så att personer i team runt om i världen alltid är fokuserade på att skydda människors information – och för att se till att nästa generations underhållningsplattform kan förutse och ligga steget före nästa generations säkerhetshot, säger Roland Cloutier, Global säkerhetschef på TikTok.
TikToks nya Fusion Centre
Det nya Dublin-centret kommer att främja hotupptäckten på plattformen för att skydda communityt, påskynda övervakningen av cyberhot och skapa cyberutredningar och arbetsgrupper för att motverka digital brottslighet.
Med detta tillkännagivande, etablerar även TikTok fler än ett dussin nya specialistroller för yrkeverksamma inom säkerhet, integritet och regler. Dessa experter kommer att spela en kritisk roll i att identifiera, utvärdera och eliminera risker för användare, inom områden såsom:
Dessa specialiserade experter har olika kompetenser men kommer att använda gemensamma verktyg och processer för att lösa konvergerade säkerhetsutmaningar, till exempel avancerad maskininlärning för att automatisera manuella funktioner, kontroller för spårning och svar på händelseövervakning, incidenthantering, sanering och kriminalteknisk support, och analys av plattformar och instrumentpanel för att förbättra kontextualiserandet av både utredningar och rapportering.
– Det är avgörande att globala techföretag spelar en central roll för att säkerställa sina användares säkerhet. Jag är väldigt glad att TikTok har valt Dublin som plats för sitt första regionala Fusion Centre, vilket skapar över 50 nya jobb. Det nya centret kommer att upptäcka och reagera på kritiska incidenter när de inträffar och kommer att bidra till att förbättra säkerheten online för TikTok-användare över hela världen. Detta tillkännagivande understryker företagets fortsatta engagemang i vårt land och gör det möjligt för dem att fortsätta att dra nytta av vår högkvalificerade talangpool. Jag önskar TikTok det allra bästa i deras expansionsplaner." säger Leo Varadkar, Irlands vice premiärminister samt näringslivs-, handels-, och sysselsättningsminister minister.
Irland är sedan tidigare bas för ett antal andra kritiska funktioner, såsom EMEA Trust and Safety Hub, European SMB operations, European data privacy and data protection teams, och Transparency and Accountability Centre. Inrättandet av denna högt specialiserade funktion ger ytterligare en signal om plattformens pågående investeringar i Europa och understryker Irlands strategiska betydelse för TikToks globala verksamhet.