Globalt forskningssamfund använder genomisk sekvensplattform som körs på Oracle Cloud Infrastructure (OCI) för att upptäcka och agera på potentiellt skadliga nya mutationer av coronaviruset.
Den snabba spridningen av den mycket smittsamma Delta-varianten betonar behovet av snabbare identifiering av mutationer av COVID-19 viruset.
Oxford University och Oracles Global Pathogen Analysis System (GPAS) används nu av organisationer på nästan alla kontinenter, inklusive University of Montreal Hospital Center Research Center, Institute of Public Health Research i Chile, Oxford University Clinical Research Unit i Vietnam, Institute of Clinical Pathology and Medical Research – New South Wales Pathology och Oxford Nanopore Technologies. GPAS är nu även en del av Public Health England New Variant Assessment Platform.
Det globala patogenanalyssystemet görs tillgängligt som en gratis resurs för att bekämpa COVID-19 och andra mikrobiella hälsorisker.
Det globala patogenanalyssystemet är byggt med Oxfords Scalable Pathogen Pipeline Platform (SP3), Oracle APEX och Oracle Cloud Infrastructure (OCI) och är en molnplattform som tillhandahåller ett enhetligt, standardiserat system för att analysera och jämföra de kommenterade genomiska datasekvenser för SARS- CoV-2. Forskare använder systemet för att ladda upp patogen data och få omfattande resultat inom några minuter. Med användarens tillåtelse kan resultaten delas med deltagande laboratorier runt om i världen i en säker miljö. Genom att göra dessa uppgifter begripliga och delbara kommer det att hjälpa folkhälsomyndigheterna att utvärdera och planera sina insatser genom att ge dem ovärderlig inblick i nya varianter, redan innan de officiellt betecknas som "oroande varianter".
Samlar det globala forskningssamfund i ett gemensamt uppdrag
"GPAS är den första industristandardbaserade tjänsten i världen som erbjuder en standardiserad datasekvensanalystjänst till molnanvändare", säger Derrick Crook, professor i mikrobiologi vid Nuffield Department of Medicine vid University of Oxford. "Användare kommer att kunna komma åt, ladda upp och behandla sina egna datasekvenser
och få fullständigt analyserad data tillbaka på bara 20 minuter. Väljer man att dela datan kan man bidra till elektroniska instrumentpanelsvisualiseringar av global data som avslöjar de dagliga ändringar i hur pandemin utvecklas och hur viruset förändras. Detta kommer att möjliggöra en pågående utvärdering av pandemin och hjälpa till att hantera nationella och globala ansträngningar för att begränsa virusets effekter. "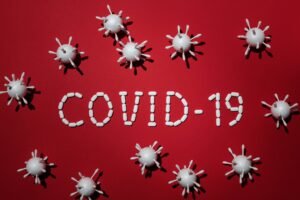 "COVID-19 är en global strid, men forskare har saknat den tekniska infrastrukturen för att bearbeta obehandlade sekvenser snabbt och säkert och dela dessa resultat över hela världen", säger Oracle President och CTO Larry Ellison. "Med GPAS tar vi kraften och säkerheten i molnet för att göra det möjligt för alla forskare, oavsett var hen är, att bli en del av lösningen. Ju mer data som medicinska institutioner, regeringar och akademiker tillhandahåller, desto snabbare kan vi förstå och agera för att nå coronaviruset i förväg. "
Med hjälp av plattformen kommer forskare och regeringar att snabbt kunna få tillgång till relevant information i tid som behövs för att genomföra uppdaterade vetenskapliga analyser och bättre informerade policy- och säkerhetsbeslut om nya varianter. Som en del av sitt arbete med Global Health Security Consortium (GHSC) har Lawrence J. Ellison Institute for Transformative Medicine (Ellison Institute) och Tony Blair Institute (TBI) for Global Change arbetat tillsammans med med Oxford University och Oracle för att stödja utvecklingen av plattformen och få den i händerna på globala forskare.
"Världens bristande beredskap inför COVID-19-pandemin har understrukit vårt behov av att arbeta annorlunda för att hitta lösningar som är pragmatiska och kan skalas i förhållande till utmaningarna", säger Dr. David B. Agus, GHSC -medlem och VD, Ellison Institute. "GPAS är en viktig byggsten i den globala datainfrastrukturen för tidiga varningssystem och global övervakning."
"Vi vet alltför väl att virus inte respekterar gränser, och därför måste vi ta till ett globalt och målinriktat tillvägagångssätt för att stoppa denna pandemi", säger Tony Blair, TBI: s verkställande direktör och före detta brittiska premiärministern. "Denna plattform lovar att samla in data mycket snabbare och hjälpa oss att förstå och komma före spridningsmönstren snabbare. Då kan regeringar fatta bättre politiska beslut och mildra de förödande konsekvenser som detta virus fortsätter att få i sina egna länder såväl som globalt."