EdTech-företaget Haldor AB är stolta över att ha tagit hem utmärkelsen Microsoft Country Partner of the Year Award för Sverige, 2018.
Företaget hedrades tillsammans med en internationell grupp bestående av Microsoft Partners efter att ha visat förträfflighet inom innovation och implementering av tjänster baserade på Microsofts lösningar.
"Vi är glada att tilldela Haldor AB utmärkelsen Microsoft Country Partner of the Year. Haldor AB har utmärkt sig som en toppartner som exemplifierar den expertis och innovation vi ser i Microsofts partnersamhälle och som levererar transformativa lösningar." säger Gavriella Schuster, Corporate Vice President, One Commercial Partner (OCP), Microsoft Corp. Microsoft Partner of the Year Awards lyfter fram Microsofts partners som har utvecklat och levererat exceptionella Microsoft-baserade lösningar under det gångna året.
Det globala utbildningssystemet befinner sig i ett paradigmskifte där lärare och elever behöver anpassa sig till en mer digital vardag och omvärld.
Just digitaliseringen av undervisningen och fokuset på att utveckla en adekvat digital kompetens hos eleverna börjar allt mer genomsyra hela utbildningssystemet i Sverige, men också internationellt. Det ställs bland annat också allt högre krav på lärare och annan skolpersonal när det handlar om rapportering och strukturerad kommunikation med elever, skolledning, föräldrar och myndigheter vilket något som tär på en redan pressad lärarkår.
För att genomföra alla de arbetsuppgifter som idag åläggs på lärare och skolpersonal så behöver skolan en digital arbetsmiljö som gör det enklare och mer effektivt att arbeta. Det är här Haldor vill bidra till utveckling.
Vi utvecklar våra produkter utifrån senaste teknik, där vi bland annat ser att AI (artificiell intelligens) kan bidra till att varje elev får det stöd hen behöver under sin arbetsdag. Detta kan ske genom att exempelvis påminna en specifik elev om en uppgift lite tidigare om behovet skulle finnas, eftersom AI kan känna av om särskilda elever ofta börjar med eller lämnar in uppgifter för sent.
Mycket av lärartiden idag går också åt till att administrera och samordna för att förstå vilka elever som behöver olika typ av stöd och hur stödarbetet ska kunna genomföras.
Genom att nyttja AI så hjälper det till att analysera olika typer av data om en elev och kan på så vis hjälpa lärare och skolledning att snabbt få information och förståelse om vart resurser kan behöva tillsättas, för att elever snabbt ska få det bästa individuella stödet. Detta leder i slutändan till en mer likvärdig och jämlik skola.
Enligt modern pedagogisk och didaktisk forskning så är det inte genom envägskommunikation från en lärare till elever som lärprocessen fungerar bäst, utan snarare genom samarbete och kommunikation både i och utanför klassrummet. Därför skapar vi på Haldor verktyg som följer detta pedagogiska arbetssätt eftersom vi vill stödja en inkluderande, kreativ och modern skola.
Med Microsoft Office 365 och Teams for Education som utgångspunkt har vi skapat digitala pedagogiska verktyg som underlättar en strukturerad hantering av undervisningen men som samtidigt tillåter och förespråkar samarbete och kommunikation.
Smidigt samarbete och enkel kommunikation uppnås inte bara i det dagliga pedagogiska arbetet såsom med planeringar och uppgifter, utan också i relation till bedömningen av elevernas förmågor och färdigheter. En tydlig transparens mellan lärare-elever och lärare-vårdnadshavare underlättar elevernas möjligheter att förstå sin egen lärprocess och utveckling.
"Vi är ett litet bolag men vårt team är enastående när det gäller kompetens inom det område vi jobbar med. Vårt engagemang och driv gör att vi lyckas skapa fantastiska produkter för skola genom att komplettera Microsofts produkter så som Office 365 och Teams for Education." – Sara Zetterberg, VD Haldor AB
 Juryns motivering: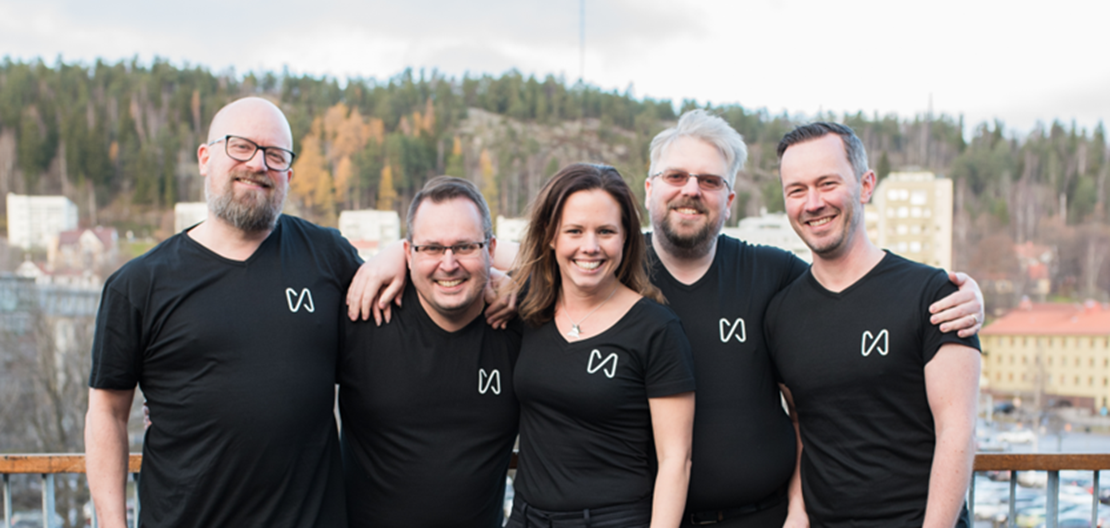 Partner of the Year för Sverige – Haldor AB"Att ha tillgång till kvalitativ utbildning är det bästa sättet att skapa självsäkra, kunniga och ansvarsfulla medborgare och i sin tur omvandla världen till en bättre plats för kommande generationer. Microsoft har tillsammans med passionerade och dedikerade partners förbundit oss att leverera de bästa lösningarna för elever och lärare.
Haldor AB är en av dessa partners som har utvecklat sin lösning, Haldor Education, på Azure, Office 365 och Teams for Education för att kunna leverera pedagogiska stödverktyg som främjar flexibelt planeringsarbete, processorienterade uppgiftsfunktioner och formativa bedömningsmoduler. En av deras kunder, MTH Utbildning, utnämndes nyligen som en Microsoft Showcase School."  "Med partners som Haldor är vi övertygade om att vi kommer att kunna erbjuda både studenter och lärare moderna lösningar som hjälper dem under utbildningen", säger Catharina Ljungberg, ansvarig för affärsområdet One Commercial Partner (OCP) på Microsoft AB.
"Vi är stolta, extremt glada och hedrade att få utmärkelsen Microsoft Country Partner of the Year för Sverige 2018. Den fina utmärkelsen betyder väldigt mycket för oss på Haldor och vårt nära samarbete med Microsoft är viktigt när vi tillsammans stöttar kommuner och friskolor i och utanför Sverige."  – Sara Zetterberg, VD Haldor AB